Are you a clinic owner? Here's how investing in Physiotherapy SEO can help you grow

More than 3.74 billion people across the world use the internet.
Together, these users combine for 6 billion searches per day on search engines.
If these two statistics alone don't inspire you to think about what your physiotherapy clinic is doing to expand its online presence then I don't know what will.
Stats aside, having a solid online profile is a requirement if you want to boost revenue, get more quality leads, and see your website at the top of a Google search. And no, we do not mean just a Facebook page that you post to once in awhile!
SEO (Search Engine Optimization) is important on any website. When it comes to local businesses it is even more crucial, including your physiotherapy clinic. When our services are tailored to physios, we like to call it Physiotherapy SEO.
The goal behind local SEO can be summed up into two main points that are actually pretty similar to each other:
Boost your business' online presence so that your company appears when local people are looking for a product/service that you offer

Rank on the first page of Google (where more than 75% of searchers are clicking) and increase the number of people who click on your site, visit your location, and call your clinic
Think about this…
When was the last time you pulled out your phone to look up ideas on which restaurant to eat at? 
Or, the last time you were on your computer looking for a local plumber to come fix your leaking sink?
Now, once you type something in on Google, which result did you click on?  For example, say you were looking for "Chinese restaurant Guelph" and "plumber Guelph".
The chances are it was a business in the 3-pack with high reviews and close to your current location. And, if it wasn't, it was probably one of the next results on the first page.
Basically, when people are searching for something they want to find a quality solution as fast as possible. This is how local SEO helps local businesses – we get businesses to appear in the 3-pack with great reviews.
People searching for a physiotherapy clinic are entering the same kind of queries into Google.
Depending on where you are located, hundreds and even thousands of people are searching for physiotherapy services in their local area each month. This is where we come in if you're looking for Physiotherapy SEO help!
Because after all, if you aren't getting in front of eyes via search engines, you are losing valuable business to your competitors.

Target Related Service Queries That You Offer
It's not just physiotherapy search terms that being entered by potential clients.
Massage Therapists, Chiropractors, and Athletic Therapists are all common search queries that people are often looking for.
And, if you're a physiotherapy clinic owner, you know that many of these professionals are found in physio clinics.
With a customized local SEO strategy, your business can appear on the front page of Google for these phrases. This means your business will be in front of the eyes of people looking exactly for what you offer.
For example, if your clinic has a massage therapist on staff, why not promote this service? Just like with physiotherapy, hundreds of people are looking for a massage therapist to ease their aches and pains.
Many of these professionals work out of physiotherapy clinics, so why not target people looking for this service as well?
The Need for Physiotherapy Will Continue to Grow
With the aging baby-boomer population, people aged 65+ represent the fastest growing age group in Canada.
People getting older and the average lifespan rising means that the demand for physiotherapy services are not going anywhere. Last year, the physio industry generated more than 3 billion dollars. This figure is sure to only increase as demand rises in the future.
Is your clinic easy to find with a great reputation and information that is readily available for prospective clients?
When a person is searching for a physiotherapy clinic near their physical location, it's crucial that your business appears ahead of your competition on search engines if you want to win these clients.
In a market research report conducted by IBISWorld, the study identified the three top Key Success Factors for a physiotherapy clinic. They were:
Ability to adapt to new technology
Developing a relationship with another industry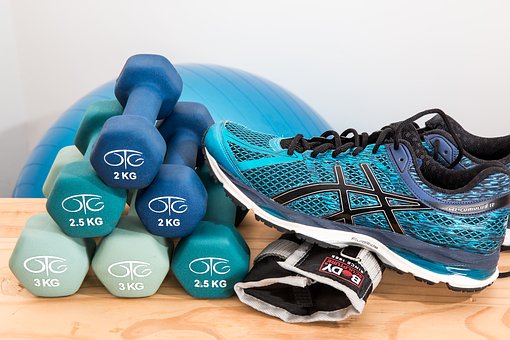 A local SEO strategy customized for your clinic helps all.
Our SEO program includes a Reputation Management solution. This program is designed to help increase your online reviews while generating 5-star feedback. This contributes to owning a good reputation.
Do you want to display to clients that you have the ability to adapt to new technology? This can be achieved by having a mobile-friendly website and appearing on Google for industry-related search terms. 
Teaming up with a business to improve your local SEO can help you develop relationships with other local businesses and industries in your area. These businesses can help link back to your website and ultimately drive new leads.
The demand for physio is here to stay and is only going to get bigger as the years progress. You need to grow with the demand and make sure that clients find you!
You Are Building Your Brand
At EverGrow, it's so much more than just appearing on Google. We help our clients build their brand.
Engaging with current and potential clients, becoming a leader in the industry in your geographic area, and providing them useful and valuable information all ties into how you can build your clinic's brand.
However, when it comes to your physiotherapy clinic, there is one important factor that you should focus on building: local authority.
How do we do this? By building your brand.
As a local physio clinic, it's important to own a great reputation in your area. Having a brand that is consistently doing good things will help your business get noticed.
Investing in SEO for physiotherapy can contribute to the goal of building a trustworthy, reputable, and leading brand in your local market.
This can be done by adopting a consistent content strategy (as in blog posts), maintaining an active social media presence (and engaging with others), and being a leader in your community (through charities, sponsorships, speaking events, etc.).
Before every business action that you make when it comes to marketing your physio company, think to yourself, "how does this contribute to the growth of our brand?"
Conclusion
If you are an owner or employee of a physiotherapy clinic and are looking to outlast your competitors, investing in SEO services for your business is a wise move.
With EverGrow, you will watch your website climb the rankings to the front page of Google. More importantly, you will be working with a company who specializes in helping local businesses increase traffic, leads, and community presence. This is more important than ever in an industry as competitive as physiotherapy.
Remember: If you aren't working on your online marketing strategy, your competition will be! The sooner you begin the SEO journey and strengthen your business' online footprint, the harder it's going to be for your competition to overtake you.
To learn more about EverGrow SEO and how we can help your business grow locally, reach out to us today and receive a free 25-minute consultation!

Happy growing!